13 of 2020
November 13, 2020
Products Affected
805-010 M-48 SuperMask® and 805-175 M-48 MOD-
P/N 815-060 Communication Assembly for the SuperMask® and MOD-1
Kirby Morgan® is proud to announce the release of the P/N 815-060 Communication Assembly SuperMask®/MOD-1. This is an ear/mic assembly that is ready for hardwire communications using our standard 4 pin waterproof connectors and is wired in the same manner as our helmets and BandMasks®.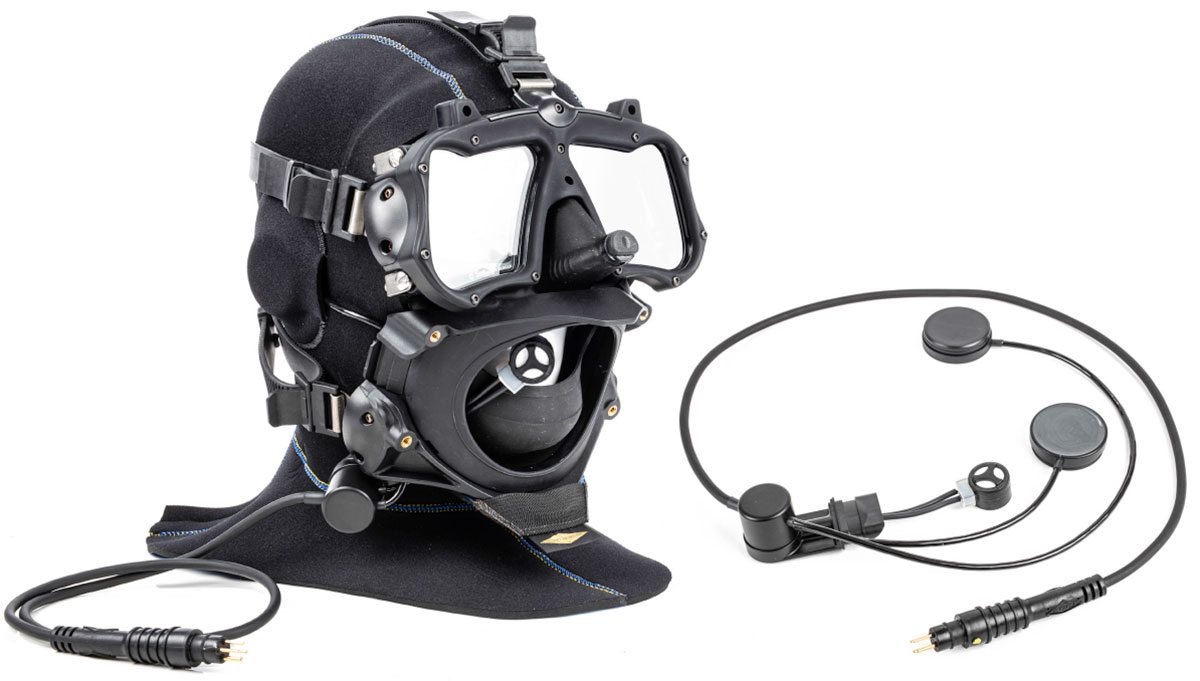 Shown with the M-48 MOD-1 and hood (each sold separately)
A durable detachable microphone, which can be exposed to water, transmits the divers voice with clear and pronounced delivery. It is paired to dual earphones that can fit into the MOD-1 attached hood ear pockets or secured to a removable ear pocket accessory when not using the MOD-1 hood.
The main body of the assembly fits into one of the communication ports found on both sides of the mask. This allows the diver the option of installing the assembly either on the right or left side of the mask. This assembly has been designed exclusively for both KMDSI M-48 modular full face masks and will not be interchangeable with NON KMDSI masks sold on the market.
The Communication Assembly SuperMask®/MOD-1 for the M-48 Modular Full Face Mask is available now.
Please contact your authorized KMDSI dealer or e-mail [email protected] for more information.